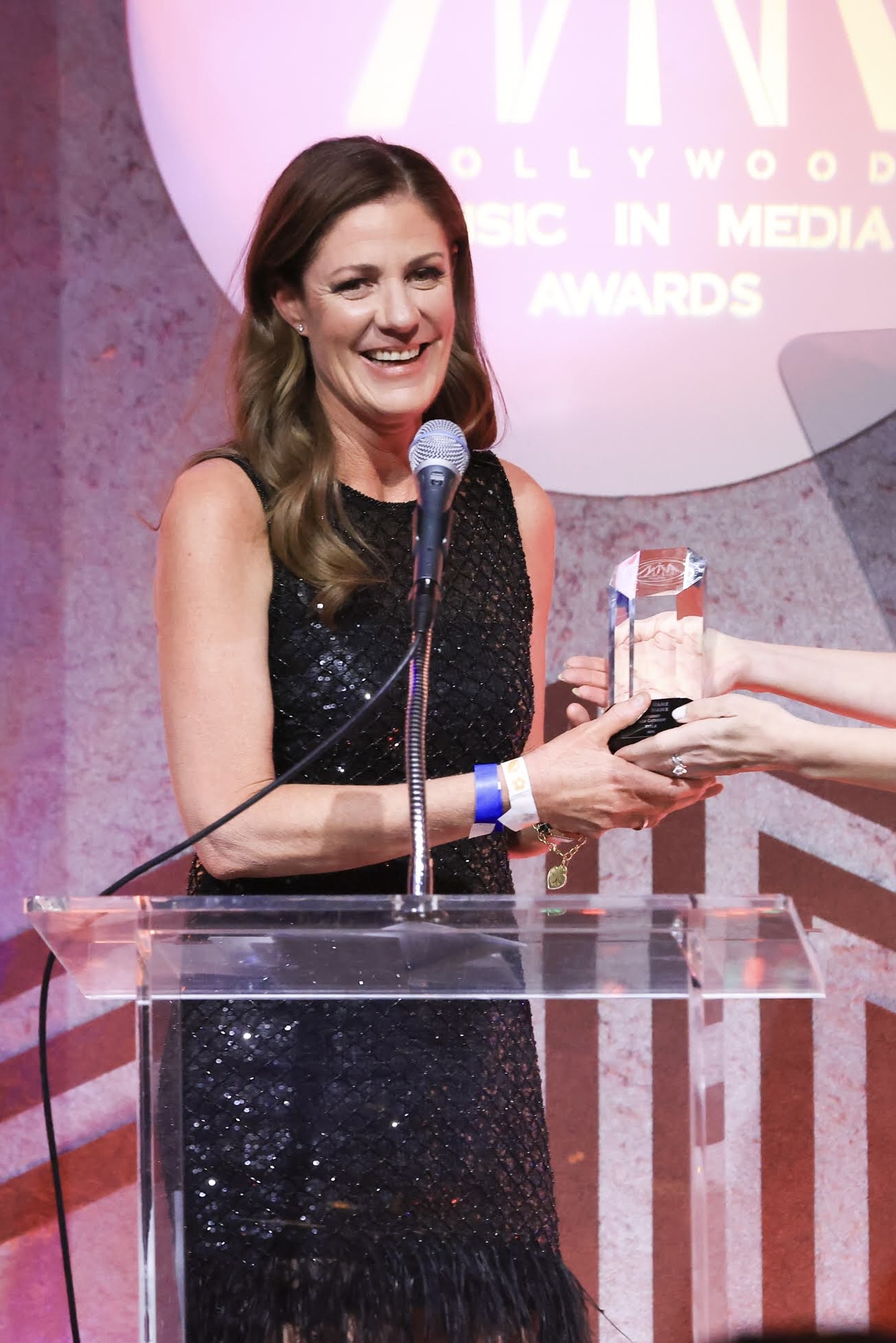 Katie Hardyman is a Multi Award Winning Australian Songwriter, composer and musician. She loves to tell a story through songwriting and her heartfelt ballads resonate deeply with her audiences. Katie has an impressive resume in a musicians world and she is certainly making her mark on the International Songwriting circuit with multiple awards in Australia, the USA, France and the UK. Katie composes across many genres but has been concentrating on her instrumental catalogue which she is hoping to release soon.
In 2021 Katie's christmas song 'SNOWFLAKE' was placed in the Hallmark Christmas movie, Swept up by Christmas, which aired in the US and on Australian screens last December. She has also just finished her new song, Molly's Rainbow, which has just won the New York International Film awards for best song.
In 2020 Katie was delighted to announce her song and video, ALWAYS BY YOUR SIDE won the LA, New York and Top Shorts Film awards. This song was inspired by her young nephew Tom who sadly passed away from Sarcoma Cancer. She hopes to raise awareness and provide inspiration to all those currently battling this rare childhood cancer.
2017 was a great year for Katie, she was nominated in the Hollywood Music In Media Awards and later attended the event in LA and won the holiday category for her Christmas song, Snowflake. She had also won the artist development prize in 2016 also awarded by the HMMA. Katie also took out first place in the Open category in the UK Songwriting competition and wrote and performed her first commissioned song for Loreto Normanhurst 120 year celebrations with a performance of her song at the Sydney International Convention Center.
In 2015 Katie was thrilled to have WON the Gold medal for "Fly" in the Global Music Awards feat special guest artist and Australian theatre actress, Rachael Beck. She also Won the International UK Songwriting Contest in 2014 and 2015 and the Pop Vox Fan Vote in the Independent Music awards. Katie has previously won the prestigious Rudy Brandsma Award for Songwriting Excellence at the National Australian Songwriting Awards. Katie has been recognised in NSW Parliament for her musical achievements and community work, in particular her animation and story book initiative for Anti Bullying.
Katie has been surrounded by music as long as she can remember. Inspired by her Grandfather, she began piano lessons at age 7 ,wrote and recorded her first song at 14 and continued to perform through High School and University both in bands and flying solo. While working as a Paediatric Oncology Nurse, Katie discovered that music had a powerful effect on her patients and she continues to compose music with these special children as her inspiration. Katie hopes through her powerful lyrics and melodies her audience can gain a beter understaing of the important messages and themes her songs carry. Katie writes all her songs on the piano first before going to the studio where the real magic is created. The 'studio' is her favourite place to be, the place where all her songs come to life.
Katie is an advocate for Don Spencer's The Australian Children's Music Foundation and she has also been a songwriting judge alongside X Factor Winner Samantha Jade for the ACMF National Songwriting contest. She has also been a judge in the Independent music awards in America.
---
Peter
Stevenson - Turn Around Music
Pete is such a gifted musician and Katie is so excited to be recording with him, not only as her incredible producer but also her mentor and friend. What better way to learn, than from the talents of such an extraordinary person. Pete has believed in Katie's abilities as a songwriter from the early age of 14 and has been their to support, encourage and foster her love of music! Katie is humbled to have had all her songs produced by such a talented artist.

Turn Around Music
PO Box 972 TAREE
NSW 2430 AUSTRALIA

Phone: +61 2 6551 2199
Skype: peter.stevo
Email: peter.stevo@gmail.com.au